At Experience India, we specialise in creating tailor-made travel experiences that are designed exclusively for you. Our team of passionate explorers is dedicated to crafting unique and unforgettable journeys that cater to your individual preferences and desires.
Whether you seek cultural immersion, breathtaking landscapes, or genuine connections with local communities, our expertise allows us to bring your dreams to life.
With meticulous attention to detail and a sincere commitment to providing Unique service, we ensure every aspect of your trip is thoughtfully planned and flawlessly executed. Let us create an experience that will leave you with cherished memories and a profound desire for further exploration.
At Experience India, we delve deep to help you uncover the true spirit of this remarkable country. Our immersive programs offer genuine cultural rendezvous that contribute positively to the communities you visit.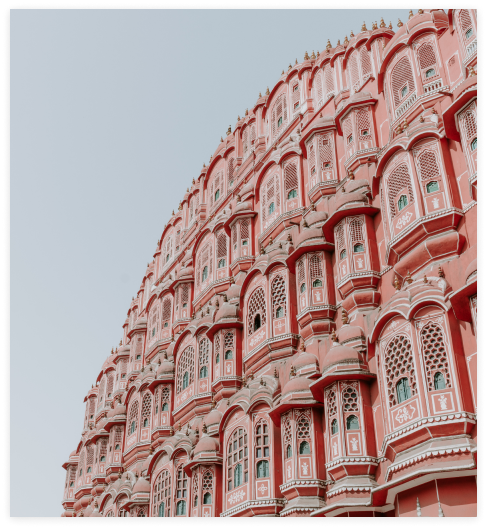 We are dedicated to sustainable tourism, enabling you to learn from locals and make a meaningful impact while enjoying a fulfilling journey. Through our responsible and mindful approach, we strive to create an enriching experience for both our travelers and the communities we engage with.
Indulge in the epitome of opulence as you retreat to breathtaking locations under starlit skies, accompanied by crackling campfires and delectable cuisine that enhances your experience. Our carefully selected accommodations embody luxury while embracing the natural surroundings. Every moment of your journey is meticulously planned to ensure beauty, lasting impressions, and pure indulgence.
Experience India invites you to embark on a customised journey that surpasses expectations, providing you with an authentically tailored travel experience. Let us craft an extraordinary adventure that reflects your unique preferences, immerses you in the heart and soul of India, and creates enduring memories.
Proin ex ipsum, facilisis id tincidunt
Proin ex ipsum, facilisis id tincidunt sed, vulputate in lacus. Donec pharetra faucibus leo, vitae vestibulum leo scelerisque eu. Nam